Dock Leveller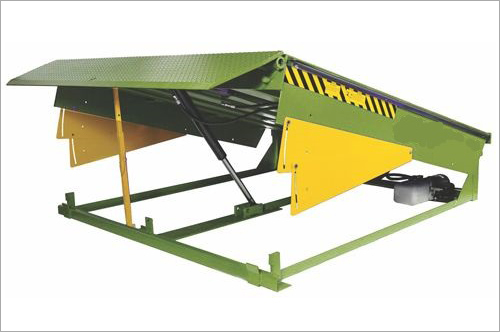 Nio Equipment & Engineering is engaged in the manufacturing, exporting and supplying of a comprehensive assortment of material handling equipment's.
Our gamut encompasses Pallet Trucks, Pallet Stackers Floor Crane, Scissor Lift Table, Dock Leveler, Drum Handling Equipment, Lift For Car, Goods & Personal Use, Portable Gantry & Racks, Trolleys, Castors And Wheels, Fabrication Works and Hydraulic Cylinder, Power Pack.
Dock Leveller
Dock leveller is a machine which is used to improve the difference of height between the warehouse floor and a delivery vehicle. It has a height that can be adjusted to fit a variety of vehicles.
The dock leveller ensures a ceaseless movement during the process of goods loading and unloading into / from a truck. The leveller is typically located in the shipping or train yard, as well as on the warehouse's site.
The distance and height difference between the dock and the trailer can be filled in with dock levellers. During loading, they also make up for the trailer bed's up and down float. A dock leveller has a lip that is hinged at the front of the ramp and a ramp that is hinged along its rear edge.
Levellers guarantee a steady move between the docks and trucks. This aids in the prevention of accidents that could result in severe injuries. Forklifts can use a wide range of levellers are made to absorb those shocks during the process of loading and unloading.
REQUEST A QUOTE